Elephant Security (ES) is the successor of BHOLD (Access Governance Software) in 2011 acquired by Microsoft.
Elephant Security's new flagship product PortalTalk brings BHOLD to the cloud, ensuring access controls are enforced and customers are meeting security and compliance standards in cloud environments. PortalTalk controls and secures access to the cloud from any device, anywhere and anytime. PortalTalk puts companies and institutions in control of the cloud and accelerates cloud adoption.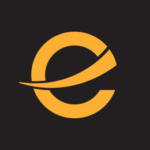 SYNETIS is a highly valued strategic partner of Elephant Security, our expertise in the field of different IAM solutions, combined with our high level of customer service,  make of SYNETIS your Elephant Security integrator partner!
Microsoft announcement: link