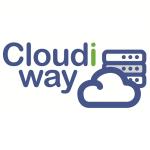 Cloudiway has just release CloudAnywhere, an universal provisioning platform for the Cloud.
(http://www.cloudiway.com/fr/)
It integrates in the box a connector for Google, Office365, RunMyProcess and SalesForce.
A SDK permits to develop quickly additional connectors for any SAAS provider that has provisioning API.
For SAAS providers (or ASP providers) who do not have such provisioning APIs, Cloudiway offers his provisioning server in order to plug the SAAS provider to his CloudAnywhere solution.
So what is CloudAnywhere?
CloudAnywhere synchronizes your Active Directory with the Cloud. It synchronizes users, groups and/or passwords.
It supports multi domain/multi forests source AD, has filter capabilities and attributes mapping. Several builtin provisioning rules helps you plug your AD to the Cloud in a few minutes.
CloudAnywhere is also shipped with a reset password portal and helps reduce helpdesk costs. Your users enroll answering secret questions and can change their passwords in case they forget it.
If you have invested in a SSO solution, just disable Password synchronisation and you can still use CloudAnywhere to provision your users and groups.
The version is free for less than 50 users (and without the reset password portal).